Where is it located?
Abades is located on the east side of the Island. This makes it easy for us, One Two Dive, to connect it with another Dive Site on the east side, such as Las Eras. From our dive center to the dive site Abades it takes about 20 Minutes to get there by car.
How deep is it?
The bay is shallow with superb rock formations and sea grass further out and therefore considered a shore dive. It only goes down to maximum 10 meters, which makes it excellent for snorkeling and diving.
What level do I need to dive at Abades?
Since it doesn't go too deep you don't have to be a certified diver and can easily do a so called Descubrir el buceo there. The site is abundant with aquatic life such as breams, wrasse, razorfish, cuttlefish, starfish, and cleaner shrimp. With much luck you have the chance of seeing sea turtles snacking some gras there as well!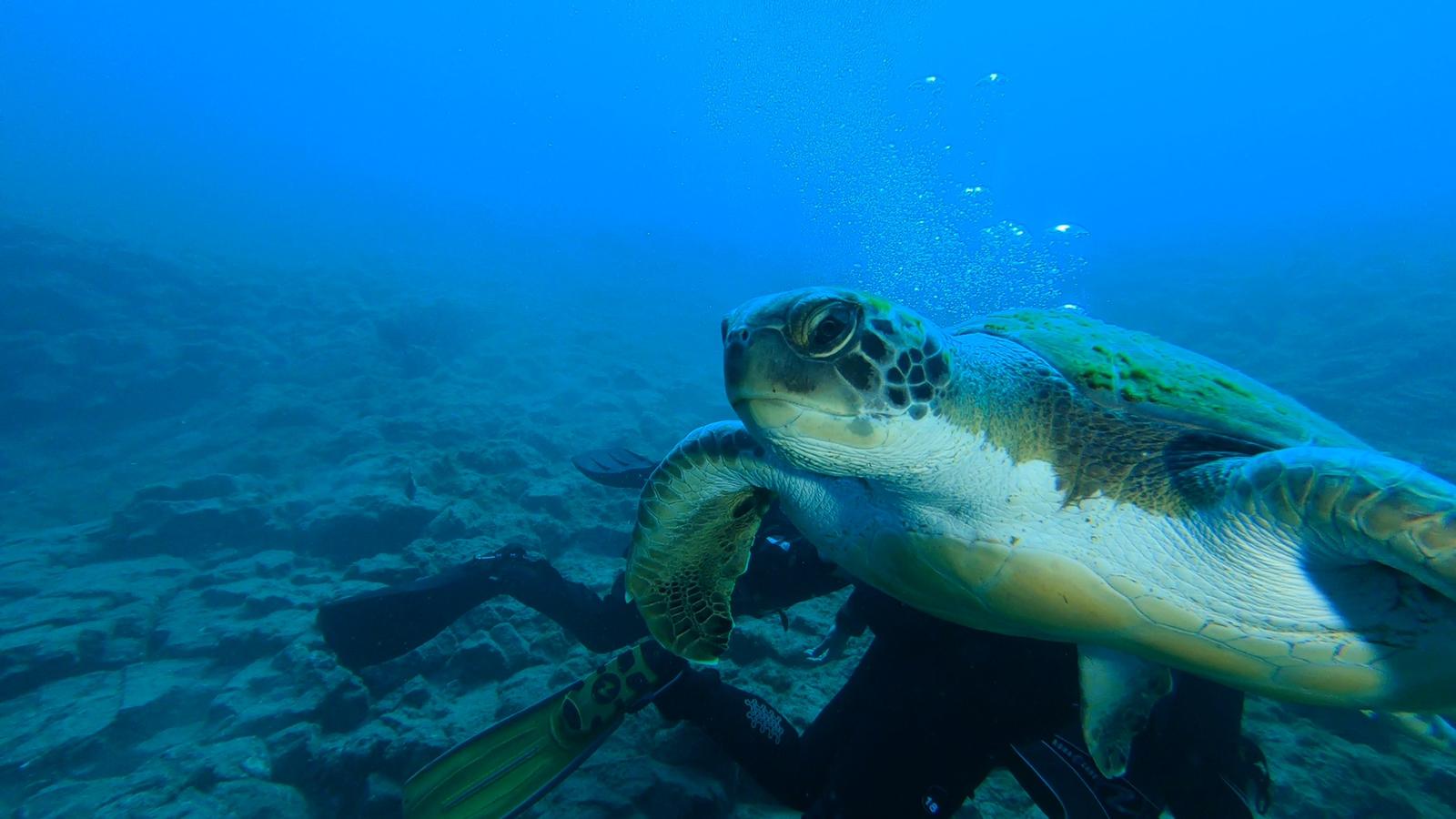 Depth: max. 10 meters
Level: Scuba Diver
Pros:
Shallow entry from the shore
Chance of seeing sea turtles
Cons:
Limited depth