Today, we want to introduce you to one of our favorite dive sites: Las Eras.
Where is it located?
Las Eras itself is located on the East side of the island. From our dive center it takes about 25 minutes to get there by car.
What makes it our favorite?
Instead of having a sandy ground, Las Eras has overhangs where you can find loads of animals, such as barracuda, trumpet fish, cuttlefish and moray eels. Little tip: To spot all the fish, make sure to bring a flashlight, since some like to hide in the curbs of the overhangs. Further you should keep your eyes open to find the Buddha-Statue and a swim through!
How deep is it?
There are two options at Las Eras: You can do the Las Eras Shallow Dive, which will keep you between 5 to 14 meters. Otherwise, there is also the dive site Las Eras Deep, where you can go down to 35 meters.
What level do I need to dive at Las Eras?
Since Las Eras is an excellent wall dive starting from the beach in a protected bay (shore dive), it is easier to dive in than on other dive sites. But you must be an Open Water Diver (at least) to dive at the dive site because it goes deeper than 12 meters. Further you should watch out for strong currents that can appear at this site, therefore we, One Two Dive, always chose the best dive site of the day depending on weather conditions.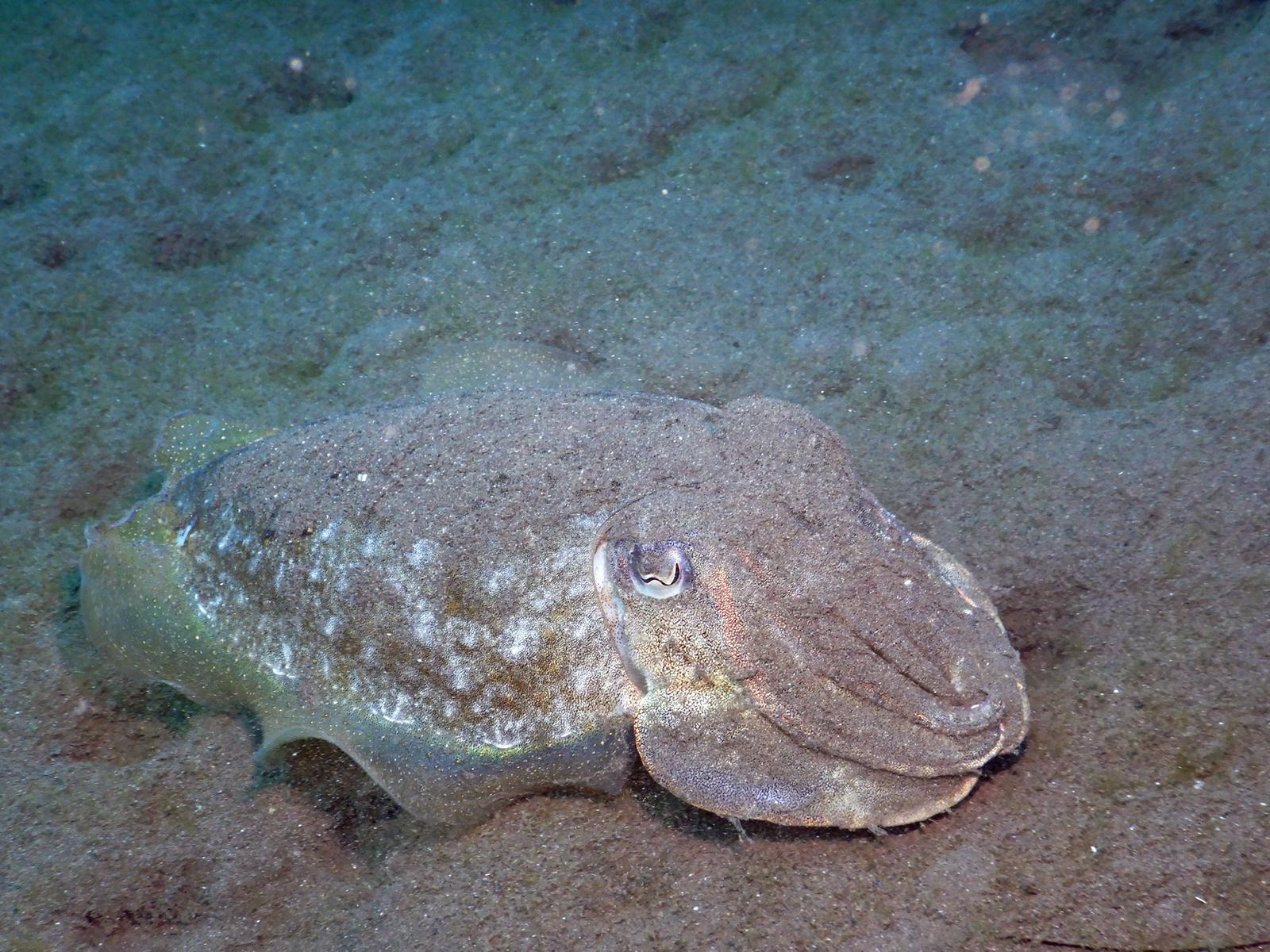 Depth: 5-14 meters
Level: Open Water
Pros:
– Overhangs
– Buddha-Statue
– Shore Dive
Cons:
Sometimes strong currents