We offer the highest quality and service. The safety, comfort, and satisfaction of our customers is paramount.
We work according to the PADI diving system as this is the most comprehensive teaching system in the world with years of research and development behind it. The PADI system is well structured with a vast array of exceptional training aids. With personalized professional training, we aim to make you feel relaxed and fully prepared before you progress to the next step.
We are not in the business of rushing our customers towards their certification. We keep our professional to student ratios low and teach you as individuals, not numbers.
We?re in the business of providing a great experience and inspire love and respect for nature.
We?re passionate about the world of scuba diving and hope you become so too.
I?m the owner and manager of One Two Dive and speak Spanish, English, Italian, and some German.
I?ve 12 years of professional diving experience in the best diving paradises around the world.
I can teach numerous specialties such as: Side-mount, Cave, Peak Performance Buoyancy, Navigation, Deep and Nitrox.
I´m also a licensed gas-blender and maintenance technician for all scuba equipment and compressors.
If you want to learn more about the aspects of diving that can help you to become a better diver.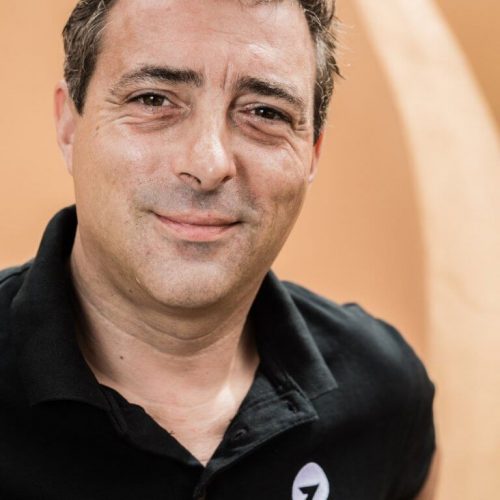 One Two Dive is my company with my philosophy.
I?ve 10 years of professional diving experience all around the world and speak Dutch, French, English, German and some Spanish.
I specialize in teaching beginner divers but I also can teach Deep, Aware, Nitrox, Wreck, Navigation, Drift, Photography, Emergency First Response, Rescue and Dive Master.
I?m also a licensed maintenance technician for all scuba equipment and handle compressors.
If you are a newbie or someone who wants to learn more about diving I?d love to guide you trough the process of becoming a happy diver.
I am Jacob, manager of the dive centre, and you will probably find me in the office when I?m not in the water.
I started diving in 2008 in Germany in the lakes all the way until becoming a divemaster.
In 2011? studying via distance university ? I figured I might as well earn my pocket money studying from the Canaries working in diving.
My way to One Two Dive lead me over leading a dive centre in the neighbour island of La Gomera for 3 years and gaining experience in dive centres all across Tenerife working as a freelancer.
I have gained great experience as a guide and instructor, certified through the 3 biggest diving associations, PADI, SSI and CMAS.
Having lived in foreign countries gave me the opportunity to practice languages, so I can now offer a customer service in German, English, Spanish and French.
I will be happy to help you with questions of any kind and your bookings.
What we offer our clients.
Los beneficios de One Two Dive
Transfer Gratuito
Recogidas gratuitas en el sur de Tenerife desde Golf del Sur hasta Los Cristianos, Las Américas y Adeje.
Tomate tu tiempo
Te enseñamos a bucear a tu propio ritmo, paso a paso y con una baja proporción de profesionales por estudiantes.
El equipo mas comodo
Le proporcionamos el mejor y más cómodo equipo de buceo del mercado para ayudarlo a sentirse cómodo y relajado.
Planeando las Inmersiones
Planificamos las inmersiones a la medida de tus necesidades y requerimientos para que aproveches al máximo la experiencia y te vayas con ganas de más.
Amigable con el medio ambiente ? Premio estrella Padi Green
El premio PADI Green Star ™ Dive Center se otorga a PADI Dive Centers y Resorts que demuestran una dedicación a la conservación en una amplia gama de funciones comerciales, incluida la conservación del agua, el uso de energía, las prácticas de transporte respetuosas con el medio ambiente, el uso de materiales sostenibles, el liderazgo en conservación y una donación a la conservación a través del Proyecto AWARE. El premio Green Star identifica a las empresas de buceo que se preocupan por el medio ambiente y están actuando para protegerlo.