We offer the highest quality and service. The safety, comfort, and satisfaction of our customers is paramount.
We work according to the PADI diving system as this is the most comprehensive teaching system in the world with years of research and development behind it. The PADI system is well structured with a vast array of exceptional training aids. With personalized professional training, we aim to make you feel relaxed and fully prepared before you progress to the next step.
We are not in the business of rushing our customers towards their certification. We keep our professional to student ratios low and teach you as individuals, not numbers.
We?re in the business of providing a great experience and inspire love and respect for nature.
We?re passionate about the world of scuba diving and hope you become so too.
Ik ben de eigenaar en manager van One Two Dive en spreek Spaans, Engels, Italiaans en een beetje Duits.
Ik heb 12 jaar professionele duikervaring in de beste duikparadijzen ter wereld.
Ik kan je verschillende specialiteiten leren zoals: Side-mount, Grot Duiken, Peak Performance Buoyancy, Navigatie, Diep Duiken en Nitrox.
Ik ben ook een erkende gasmenger en onderhoudstechnicus voor alle duikuitrusting en compressoren.
Als je meer wilt weten over de aspecten van duiken die je kunnen helpen een betere duiker te worden.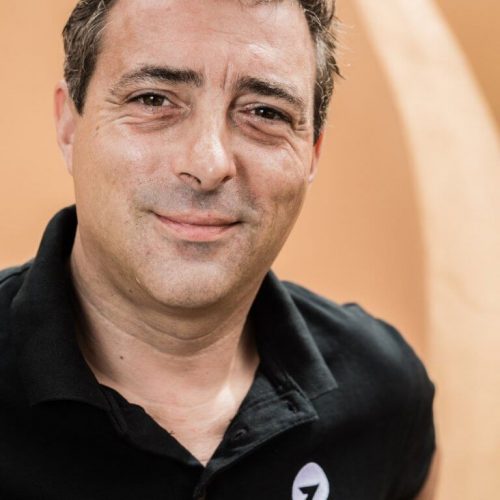 One Two Dive is mijn bedrijf met mij filosofie.
Ik heb 10 jaar professionele duikervaring over de hele wereld en spreek Nederlands, Frans, Engels, Duits en een beetje Spaans.
Ik ben gespecialiseerd in het lesgeven aan beginnende duikers, maar ik kan ook lesgeven in Diep Duiken, Aware, Nitrox, Wrack Duiken, Navigatie, Drift, Photography, Emergency First Response, Rescue en Dive Master.
Ik ben ook een erkend onderhoudstechnicus voor alle duikuitrusting en compressoren.
Als je een beginner bent of iemand die meer wil leren over duiken, dan begeleid ik je graag bij het proces om een gelukkige duiker te worden.
I am Jacob, manager of the dive centre, and you will probably find me in the office when I?m not in the water.
I started diving in 2008 in Germany in the lakes all the way until becoming a divemaster.
In 2011? studying via distance university ? I figured I might as well earn my pocket money studying from the Canaries working in diving.
My way to One Two Dive lead me over leading a dive centre in the neighbour island of La Gomera for 3 years and gaining experience in dive centres all across Tenerife working as a freelancer.
I have gained great experience as a guide and instructor, certified through the 3 biggest diving associations, PADI, SSI and CMAS.
Having lived in foreign countries gave me the opportunity to practice languages, so I can now offer a customer service in German, English, Spanish and French.
I will be happy to help you with questions of any kind and your bookings.
What we offer our clients.
De voordelen van One Two Dive.
Gratis Shuttle
Gratis ophaalservice in het zuiden van Tenerife van Gold del Sur tot Los Cristianos, Las Americas en Adeje.
Relaxte manier
Wij leren je duiken op een relaxte manier, stap voor stap en met een lage instructeur tot studenten ratio.
Meest comfortabele duik uitrusting
Wij bieden u de beste en meest comfortabele duikuitrusting op de markt om u op uw gemak te stellen en te ontspannen.
Duiken plannen
We plannen de duiken om aan uw behoeften en vereisten te voldoen, zodat u het meeste uit de ervaring haalt en meer wilt.
Milieuvriendelijk? Padi Green star award
De PADI Green Star ™ Dive Center Award wordt toegekend aan PADI-duikcentra en -resorts die bewezen hebben toewijding aan natuurbehoud in een breed schaal van zakelijke functies, waaronder waterbesparing, energieverbruik, milieuvriendelijke transportmethoden, gebruik van duurzame materialen, leiderschap op het gebied van natuurbehoud , en een donatie voor natuurbehoud via Project AWARE. De Green Star Award identificeert duikbedrijven die geven om het milieu en optreden om het te beschermen.