Scuba Diving in the ocean?
Children who are 10 years or older can start learning scuba diving in the ocean. However, you must keep in mind that the pressure on the first 10 meters is twice as high as on the surface. Therefore, the depth is limited to 12 meters.
Scuba Diving in the pool?
Scuba diving in the pool is offered for children from the age of 8, as the body is still growing before that.
What is the difference between kids and adults?
It can be said that children are often a little more comfortable with diving than adults. Their young minds often make them less fearful of the ocean and the situation. Therefore, they just do things instead of thinking about it too much.
However, if your kids are still under 18 years, a parent or legal guardian must come with them to the sessions. They do not have to get into the water themselves, but they still must come along to the dive sites.
What can we, One Two Dive, offer you?
For Scuba diving in the pool, we can offer you the so-called Bubblemaker. We recommend to you if you have kids starting at the age of 8, that want a safe and fun introduction into the world of scuba as well. For up to 1 hour, we will explore with them how it feels to be a scuba diver with help from games in the pool.
If you kid is at least 10 and ready to get in the world of diving, we can also offer you the Junior Open Water Course. At the end of the course your kid will be a PADI Certified Open Water Diver and can continue the education if he/she wants to.
We hope this could help you to get more information and maybe help with your decision as well! Feel free to let us know if there are any other questions or just give us feedback if you want to! You can always contact us via e-mail, Instagram, or Facebook!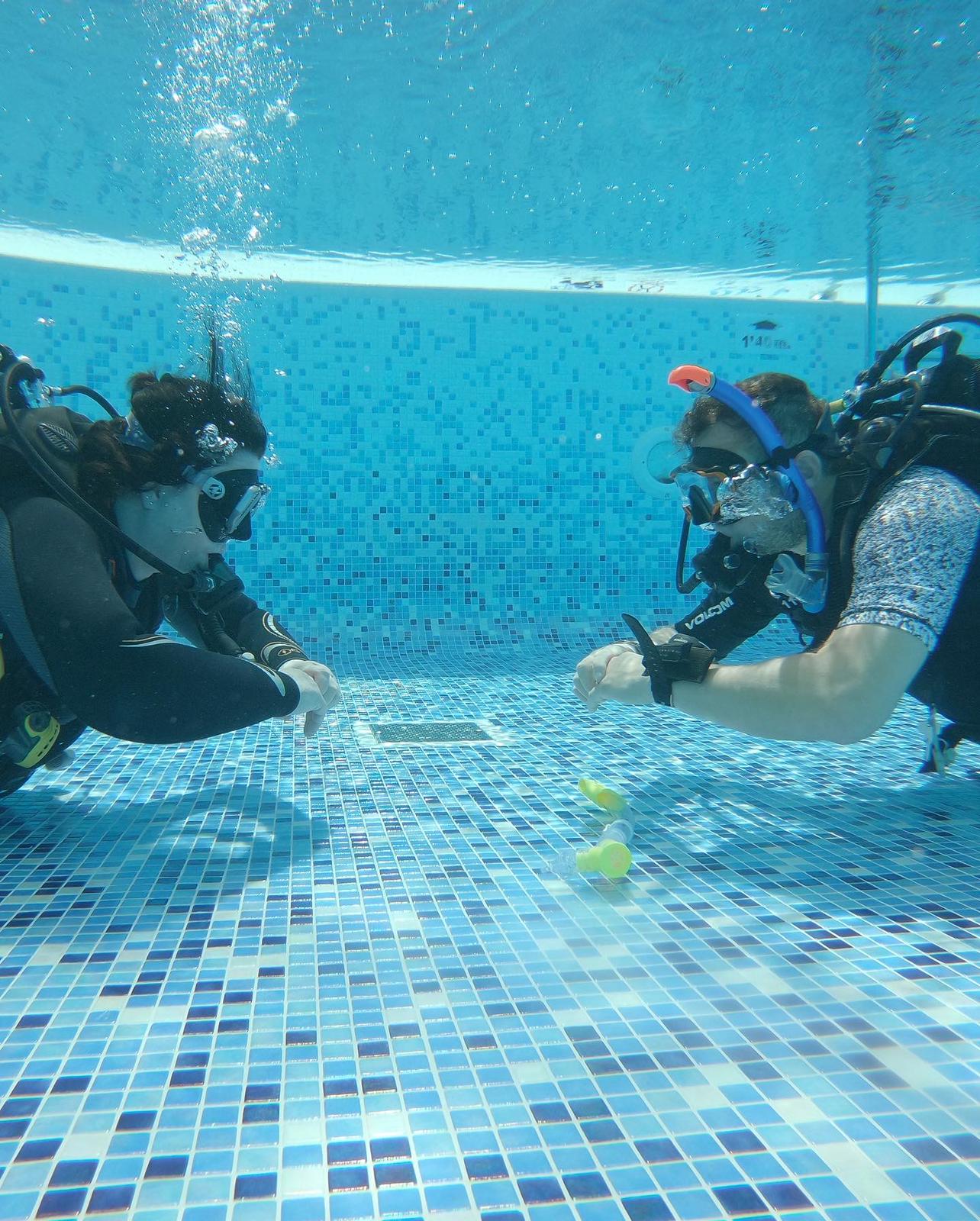 Age:
Pool: at least 8
Ocean: at least 10
Options:
Bubblemaker
Discover Scuba Dive
Junior Open Water Course
Keep in mind:
Parent / legal guardian must come with them to the sessions